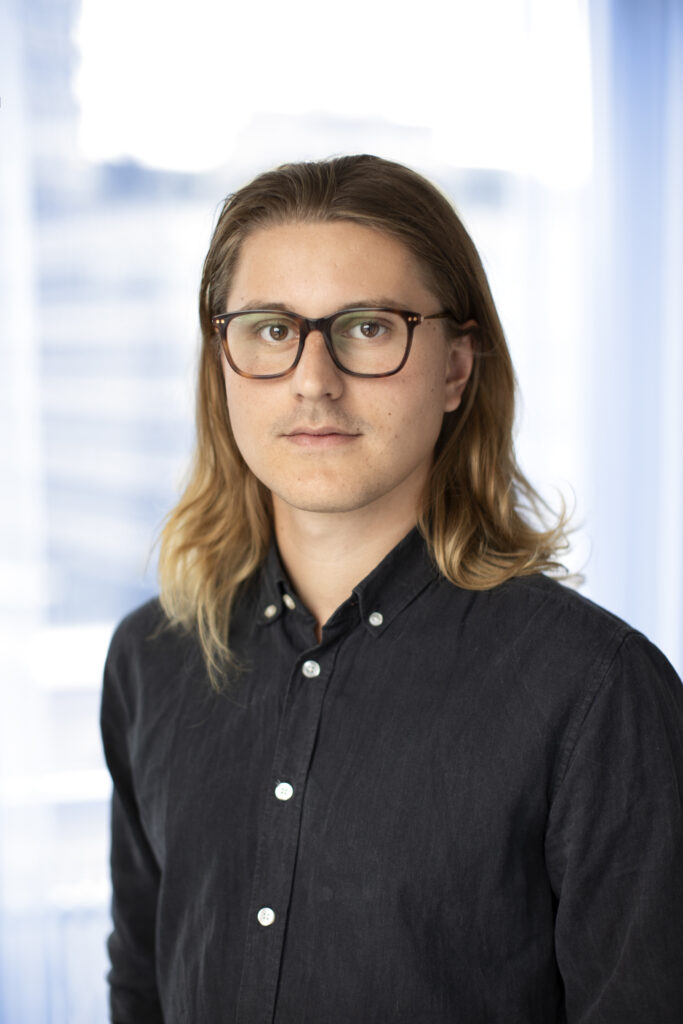 Bill
Burrau
Associate Patent
M.Sc. Chemical Engineering
Bill Burrau has worked with most aspects of the patent prosecution process and helped with the prosecution of patent portfolios for a large range of companies world-wide. Bills work is mainly focused on patent searches, office action responses and application drafting.
Contact information
AWA Sweden AB
Visiting address:
Jakobsbergsgatan 36
Extended profile
Before joining AWA in 2019, Bill worked as a Technical Support Engineer at National Instruments within the fields of test automation through hardware and software solutions. The job included finding solutions to problems together with scientists and engineers as well as lecturing in programming inhouse and on site.
Bill has a Master of Science degree in Engineering Physics, with specializing in Subatomic and Astrophysics. The courses include, among others, Classical Physics, Solid State Physics, Advanced Quantum Mechanics and Experimental Particle Physics.
Bills background allows him to easily grasp inventions and concepts to be able to provide helpful guidance throughout the patent prosecution process.
Practices
Analyses & searches
Patent, prosecution
Industries
Automotive
Electronics
Mechanics
Software & IT
Telecom
Prior experience
Technical Support Engineer, National Instruments, 2019
Languages
Education
M.Sc. Engineering Physics (Specializing in Subatomic and Astrophysics), KTH Royal Institute of Technology, 2016-2018
B.Sc. Engineering Physics, KTH Royal Institute of Technology, 2013-2016