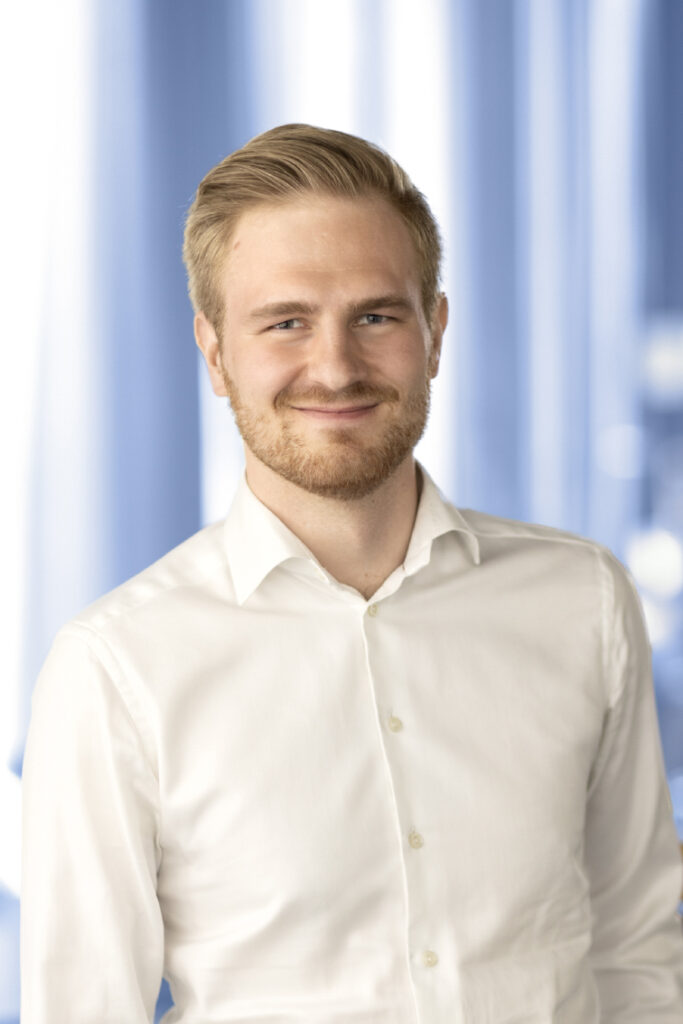 Jonathan
Sonne Andersen
Associate - Patent
M.Sc. Biology
Jonathan is an Associate specialising in biotechnology, pharmaceuticals, and MedTech inventions. He is also the co-founder of NaviBlind ApS, a HealthTech startup. Having built a successful business, Jonathan can advise clients on commercial and strategic IPR issues.
Jonathan has experience with all types of patenting activities, including novelty searches, patent application drafting, global prosecution, and Freedom to Operate analyses.
Contact information
AWA Denmark A/S
Visiting address:
Strandgade 56
1401
Copenhagen K
,
Denmark
Extended profile
Prior to working in IPR, Jonathan worked in molecular biology research and in venture capital at Novo Holdings. He has co-authored a front-page Nature Biotechnology paper and a high-impact paper in mAbs. He is also named as inventor on a patent application.
Practices
Analyses & searches
Patents
Utility models
Industries
Biochemistry/Molecular Biology
Biotechnology
Cleantech & Sustainability
Electronics
Food & beverage
Life sciences
Prior experience
Co-founder, NaviBlind ApS (2019 – Present)
Research Assistant, University of Copenhagen (2018)
Master Thesis student, Novo Nordisk (2016-2017)
Jr. Analyst, Novo Holdings (2015-2016)
Languages
Education
M.Sc. Biology – Biotechnology, University of Copenhagen, 2017
B.Sc. Biology – Biotechnology, University of Copenhagen, 2014