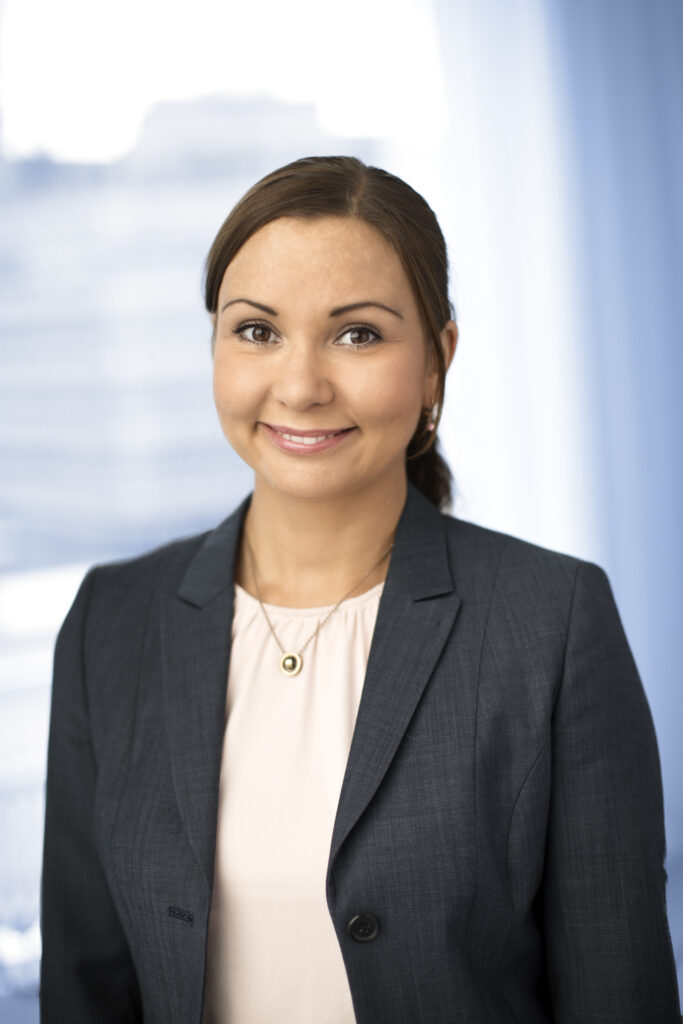 Nora
Spjuth
Senior European Patent Attorney
M.Sc. Molecular Biotechnology Engineering
Nora Spjuth is a European Patent Attorney specialising in life sciences, biotechnology and telecommunications. ​She assists clients from both the Stockholm and Uppsala offices.
Contact information
AWA Sweden AB
Visiting address:
Gamla Torget 5
Extended profile
Nora has extensive experience in prosecuting Standard Essential Patents (SEPs) within the 4G/5G radio access technologies, LTE and NR. Prior to joining AWA, Nora worked as a patent professional at Ericsson, drafting and prosecuting patents in the telecommunications field.
Nora also served as a patent examiner at the Swedish Patent Office and as an IP Business Consultant at a large patent firm. Both of these experiences were in the life sciences and biotechnology arenas, providing her with the unique ability to assist clients from not only an examination perspective, but also from a commercial point of view when it comes to drafting and prosecuting inventions in these sectors.
Practices
Analyses & searches
IP Strategy
Patents
SEP (Standard Essential Patents)
Industries
Biochemistry/Molecular Biology
Biotechnology
Chemistry
Cosmetics and hygiene
Life sciences
Medtech
Pharma
Software & IT
Telecom
Prior experience
Patent Professional, Ericsson Patent Department, 2014-2018
IP Business Consultant, Synergon IP-Department, 2010-2014
Patent Examiner, Swedish Patent Office (PRV), 2006-2010
Drug Dependency Researcher at Uppsala University, 2005-2006
Languages
Education
M.Sc. Molecular Biotechnology Engineering, UTH, Uppsala University, 2005
Master Thesis for Master of Science in Molecular Biotechnology Engineering, TSRI San Diego, CA, 2004
Authorisation
European Patent Attorney
Authorised Swedish Patent Examiner
Memberships
epi (Institute of Professional Representatives before the European Patent Office)