Intellectual Property from IP Law Experts
From our offices across Europe and Asia, we provide clients with strategic advice and durable solutions to secure innovations, protect brands and develop solid intellectual property portfolios.
As industries and sectors become overcrowded, AWA helps innovators monetise on intangible assets. As markets become saturated, we help brands differentiate themselves and stand-out.
Patents, trademarks, IP legal, design, copyright and domain names
We identify the best combination of intellectual property rights to offer strong protection for our clients including patents, trademarks, IP legal, copyright, domain names and design rights.

Capturing IP value
AWA focuses on the long-term – building a business is a journey that requires strategy throughout the corporate cycle to protect and enforce IP rights, but to also identity and capture the value of intellectual assets. This strategy is what will support your business as it navigates evolving marketplaces.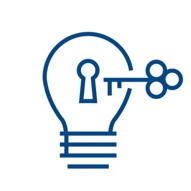 Let's talk. AWA has over 400 employees across Belgium, China, Denmark, Hong Kong, the Netherlands, Norway, Sweden and Switzerland offering strategic IP advice virtually or physically. There is no charge for this initial contact, so let's talk to identify your intellectual property needs and start developing the market together.
Some initial questions clients come to us with:
• How do I manage IP infringement on a global scale?
• How do we implement a brand management strategy?
• Is our trademark protected globally?
• Can domains with my brand name be registered by others?
• How does a patent stop competitors from stealing our ideas?
• How do I know if someone else has patented my innovation?
• What intellectual property rights do my competitors own?
• How can I renew an expired design, patent or trademark?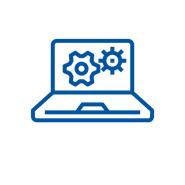 Digital IP Tools
In the digital era, AWA is innovating the intellectual property software tools of the future that reduce workload and save time for our clients. This leaves them with more time to create intellectual property rights (IPR) including patents, trademarks and design registrations for us to protect, enforce and monetise to ultimately get – and stay ahead – of the competition.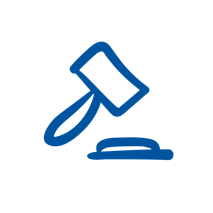 Dispute Resolution and Litigation
Protecting IP during infringement cases shields your valuable investments. Through AWA IP legal services we will pursue and defend claims for preliminary injunctions and other security measures. Litigations are rarely restricted to a single jurisdiction, we coordinate and employ our extensive but selective network of professionals to secure rights and interests globally. We manage costs and budget effectively to ensure that resources are allocated appropriately.
Latest from AWA Point
On 18 September 2023 the China National Intellectual Property Administration (CNIPA) issued the "Draft Regulations on the Protection of Geographical Indication Products for Comment" ("地理标志产品保护规定(征求意见稿)"). The draft regulations are open to public comment until 2 November 2023. Background The draft regulations are part of the CNIPA's first-ever "Five-Year Plan for the Protection and Utilisation of […]