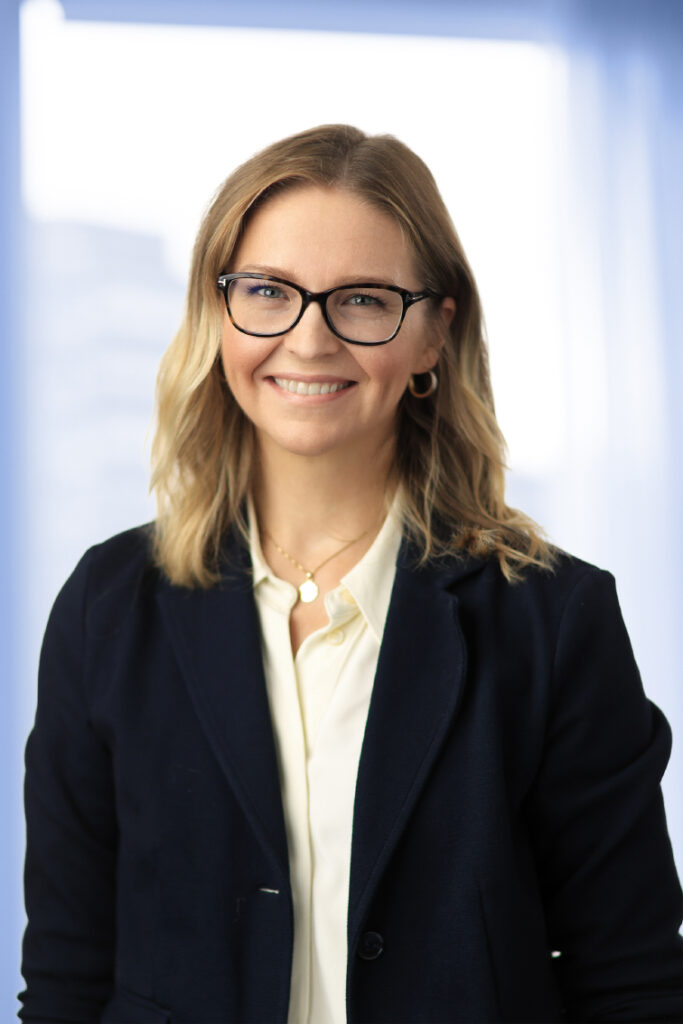 Bie
Ekblad
Associate - Patent
Ph.D. Molecular Biology/Biochemistry
Bie Ekblad joined AWA in 2022 and currently works as an associate at the Oslo office. She completed her Ph.D. in molecular biology/biochemistry, focusing on the structure-function relationships of antimicrobial peptides at the University of Oslo in 2017. Before joining AWA, Bie worked in an in vitro diagnostic medical device company as a purchasing manager and product formulation specialist.
Contact information
AWA Norway AS
Visiting address:
Hoffsveien 1A
Extended profile
Bie received her Ph.D. in Molecular Biology/Biochemistry from the University of Oslo (UiO), focusing on the structure-function analysis of antimicrobial peptides as alternatives to food preservation and antibiotics. During her Ph.D., she was also involved in a contract research assignment with Inven2, determining the sequence and structure of a newly discovered antibiotic.
Before this, she worked as a consultant/research assistant at the Oslo Science Park, mainly focusing on protein co-crystallization techniques within the field of anticancer therapeutics at Centre for Molecular Medicine Norway (NCMM) and laboratory work at the Cancer Stem Cell Innovation Centre (SFI-CAST) related to techniques in studying certain cell signalling pathways where aberrant cell signalling are associated with various human tumours.
After her Ph.D., Bie worked at an in vitro diagnostic (IVD) medical device company, SERO AS, as a purchasing manager of high-quality raw materials as well as hands-on experience in a production line as a product formulation specialist of quality control materials for the IVD market.
Practices
IP Strategy
Patents
SPCs - Supplementary Protection Certificates
Industries
Biochemistry/Molecular Biology
Biotechnology
Life sciences
Pharma
Prior experience
Purchasing Manager/Product Formulation Specialist, SERO AS, 2018-2022
Researcher, University of Oslo, 2017-2018
Consultant/Research Assistant, SFI-CAST and NCMM at Oslo Science Park, 2011-2012
Languages
Education
Ph.D. Molecular Biology/Biochemistry, University of Oslo, 2017
M.Sc. Molecular Biology/main field of study Biochemistry, University of Oslo, 2010
M.Sc. Molecular Biology/main field of study Biochemistry, University of Oslo, 2007