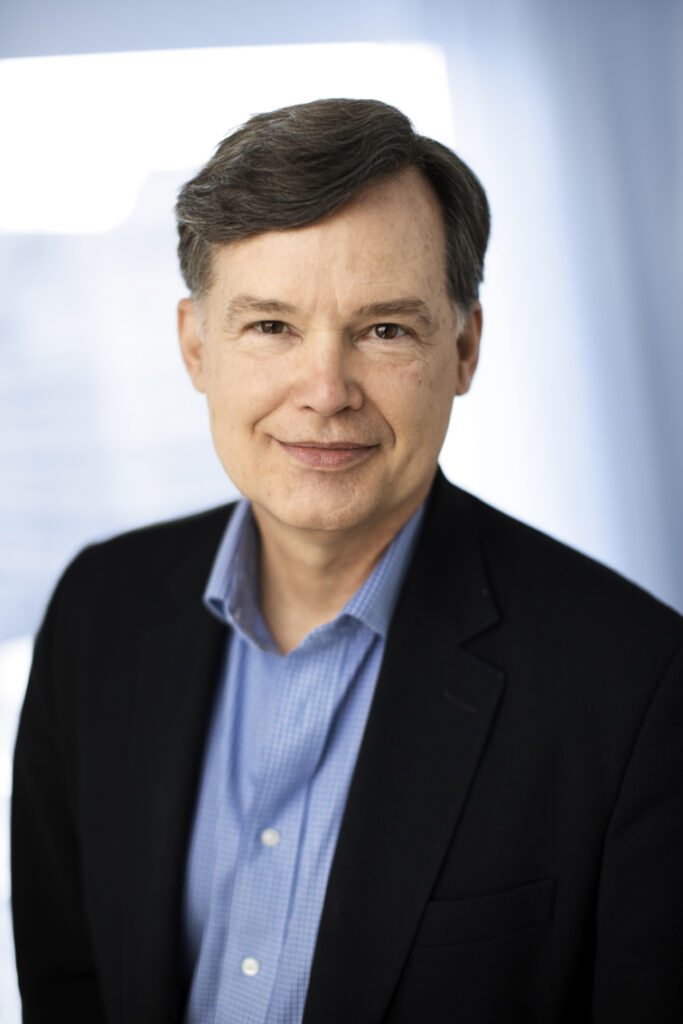 Thomas
Ewing
Senior IP Strategist
Thomas Ewing is a senior attorney in the IP Strategy Group. Tom is a commercial lawyer, registered patent attorney, and intellectual property counselor with more than 25 years of experience in the IP field.
Contact information
AWA Sweden AB
Visiting address:
S. Hamngatan 37-41
411 06
Gothenburg
,
Sweden
Extended profile
At AWA, Tom advises both technology and non-technology companies regarding various aspects of IP strategies and assists investors obtain a better understanding of the IP assets of their investments and investment targets. Tom counsels commercial entities of all sizes, as well as venture capital and private equity firms. During his career, Tom has advised international organizations, government agencies, universities, multinational corporations and financial institutions. Tom has been recognized as one of the world's 250 best IP strategists by IAM Magazine in every edition of its IAM 250/300 list since its inception in 2009. Tom has represented a wide range of technology companies during his career, including Alcatel-Lucent, Apertio, Apple, Ceva, Cisco, eBay, Honda, Intuit, Listen (Rhapsody), Micron, NEC, Netflix, Samsung, Sharp, Tribune Media Services, and Paul Allen's Vulcan, Inc. He has also represented investors such as Accel Partners, Amadeus, the Environmental Technologies Fund, HgCapital, Kleiner Perkins, and Oak Investment Partners in more than one billion euro in technology investments. Tom authored the World Intellectual Property Organization's textbook and course materials for an international patent agent training program. The textbook has been translated into six languages and used in dozens of training courses by WIPO staff.
Tom has personally trained patent agents from nearly 40 countries and led WIPO training courses in India, Singapore, Switzerland, Poland, Thailand, Slovenia, Sri Lanka, Malaysia, and Zimbabwe. Tom also authored a course for WIPO in intellectual property valuation and trained students in valuation from nearly 15 countries. Tom has lectured on intellectual property and commercial law at universities worldwide.
Practices
Agreements
Analyses & searches
Branding
Copyright
Design
Internet law & domain names
IP Strategy
IP Transactions
Litigation
Trade secrets
Trademarks
Industries
Automotive
Building & construction
Electronics
Energy
Food & beverage
Gas
Manufacturing & process technology
Marketing
Mechanics
Media & entertainment
Oil & power
Software & IT
Telecom
Languages
English
French (basic)
Swedish (basic)
Education
Juris Doctorate, University of California, Hastings College of the Law in San Francisco, 1996
Licentiate degree in industrial management and economics (thesis completed), Chalmers University of Technology, 2011
Master of Science in Engineering and Policy, Washington University in St. Louis, 1988
Bachelor of Science in Computer Engineering, Univ. of Tulsa, 1985
Master of English Literature, Univ. of Tulsa, 1983.
Master of English Literature, Univ. of Tulsa, 1983.
Authorisations
California Bar Member
Washington State Bar (Presently Inactive)
US Patent & Trademark Office
Memberships
IAM250/IAM300, 2009-present