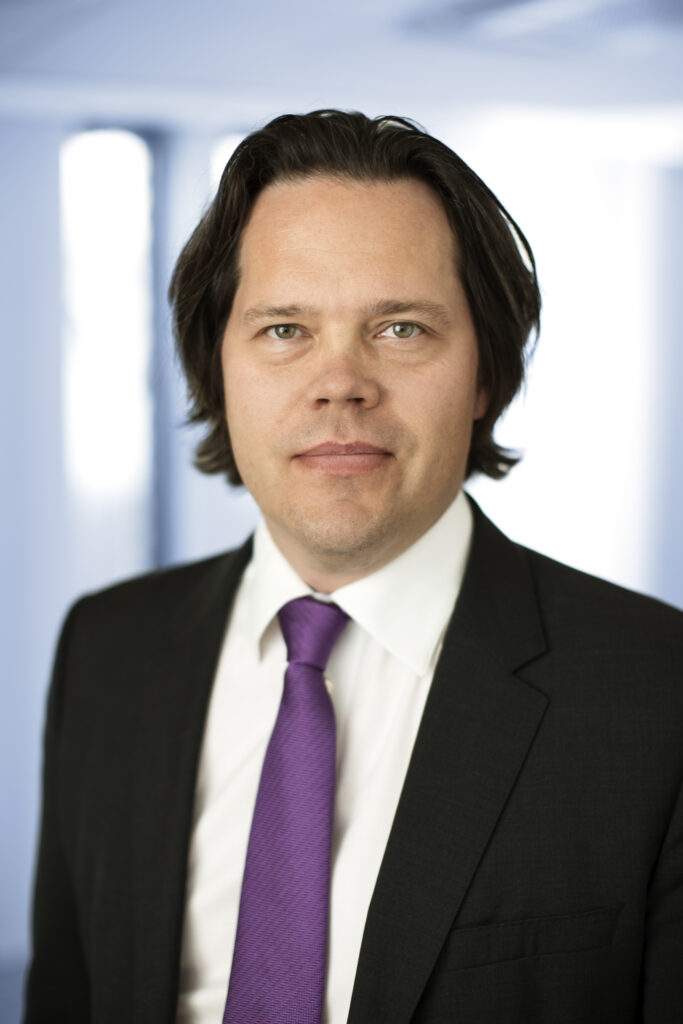 Mikael
Henriksson
Partner, European Patent Attorney
Ph.D. Medical Biochemistry
Mikael Henriksson is a European Patent Attorney and a Swedish Patent Attorney. He specialises in the chemistry and life sciences fields, with a particular focus on protein and carbohydrate chemistry, cosmetics, paper chemistry and pharmaceuticals.
Contact information
AWA Sweden AB
Visiting address:
Jakobsbergsgatan 36
Extended profile
Mikael holds a Ph.D. in Medical Biochemistry from the Karolinska Institutet and is a regular attendee of the BIO International Convention, where biotechnology and pharma leaders come together to discover opportunities and create partnerships.
Mikael handles all types of patent-related issues, including drafting and prosecution of patent applications, freedom-to-operate analyses, due diligence investigations and patent disputes. He is also experienced in Supplementary Protection Certificates (SPCs) for pharmaceuticals in Sweden and throughout the European Economic Community (EEC).
Mikael has extensive knowledge of medical inventions and navigating the related law and practice for intellectual property protection.
Mikael is well experienced with opposition and appeal proceedings before the European Patent Office (EPO) and the Swedish Patent and Registration Office (PRV). He has also represented Swedish and international clients in oral proceedings before both these Offices.
Mikael is recognised as a recommend individual for prosecution in Sweden in the IAM Patent 1000 – The World's Leading Patent Professionals.
Practices
Agreements
Analyses & searches
IP due diligence
IP Strategy
Litigation
Oppositions
SPCs - Supplementary Protection Certificates
Industries
Biochemistry/Molecular Biology
Biotechnology
Chemistry
Life sciences
Medtech
Organic chemistry
Pharma
Languages
Education
Ph.D. Medical Biochemistry, Karolinska institutet, 2006
M.Sc. Molecular Biotechnology Engineering, Uppsala University, 1999
Authorisations
European Patent Attorney
Authorised Patent Attorney (Sweden)
Technically Qualified Member of the Swedish Patent and Market Court and the Patent and Market Court of Appeal
Memberships
epi (Institute of Professional Representatives before the European Patent Office)
SFIR (The Swedish Association for the Protection of Intellectual Property)