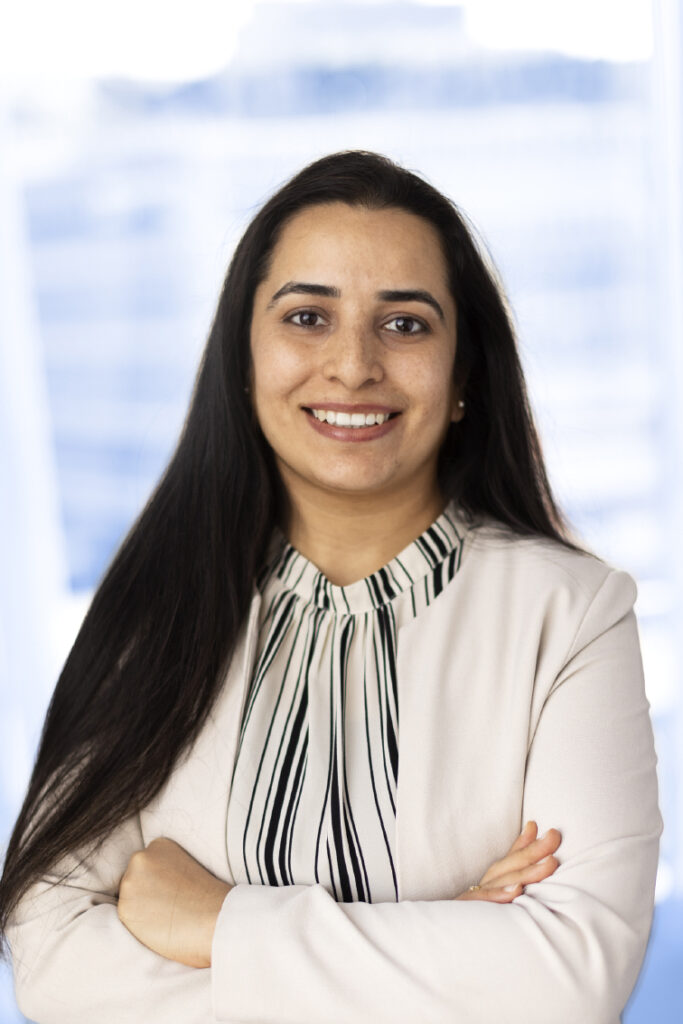 Japjeet
Kaur
Associate - Patent
M.E. Electronics and Communications Engineering
Japjeet Kaur is a Patent Associate working primarily within the fields of computer-implemented inventions, electronics and communication. Her specialised areas include antenna design, electronic product design and packaging, autonomous vehicles, wireless communication and access control.
Contact information
AWA Sweden AB
Visiting address:
Jakobsbergsgatan 36
Extended profile
Japjeet has conducted IP research and analysis across a wide range of technology areas. She has experience working with various IP projects including infringement analysis, patentability and invalidation research, claim charting, landscaping and patent portfolio analysis across a broad spectrum of technologies pertaining to electrical, electronics and communication.
Additionally, she has experience in preparing office action responses, suggesting claim amendments to overcome the cited art and drafting the patent applications.
Prior to joining AWA, she worked as a Patent Associate at an intellectual property firm in Sweden. During this time, she did searches, office responses and drafted patents in the electronic, electrochemical and mechanical fields.
She has also worked as a Patent Research Analyst for Thomson Reuters, India. While at Thomson Reuters she gained experience working on landscaping projects, patent portfolio analysis, infringement, searches in the field of smart devices, autonomous vehicles, IoT, sensors and Augmented/Virtual/Mixed Reality (AR/VR/MR).
Practices
Analyses & searches
Litigation
Patents
Industries
Automotive
Electronics
Manufacturing & process technology
Materials technology & nanotech
Mechanics
Software & IT
Telecom
Prior experience
Associate Attorney, Zacco, 2019-2021
Patent Research Analyst, Thomson Reuters (Clarivate Analytics), 2015- 2018