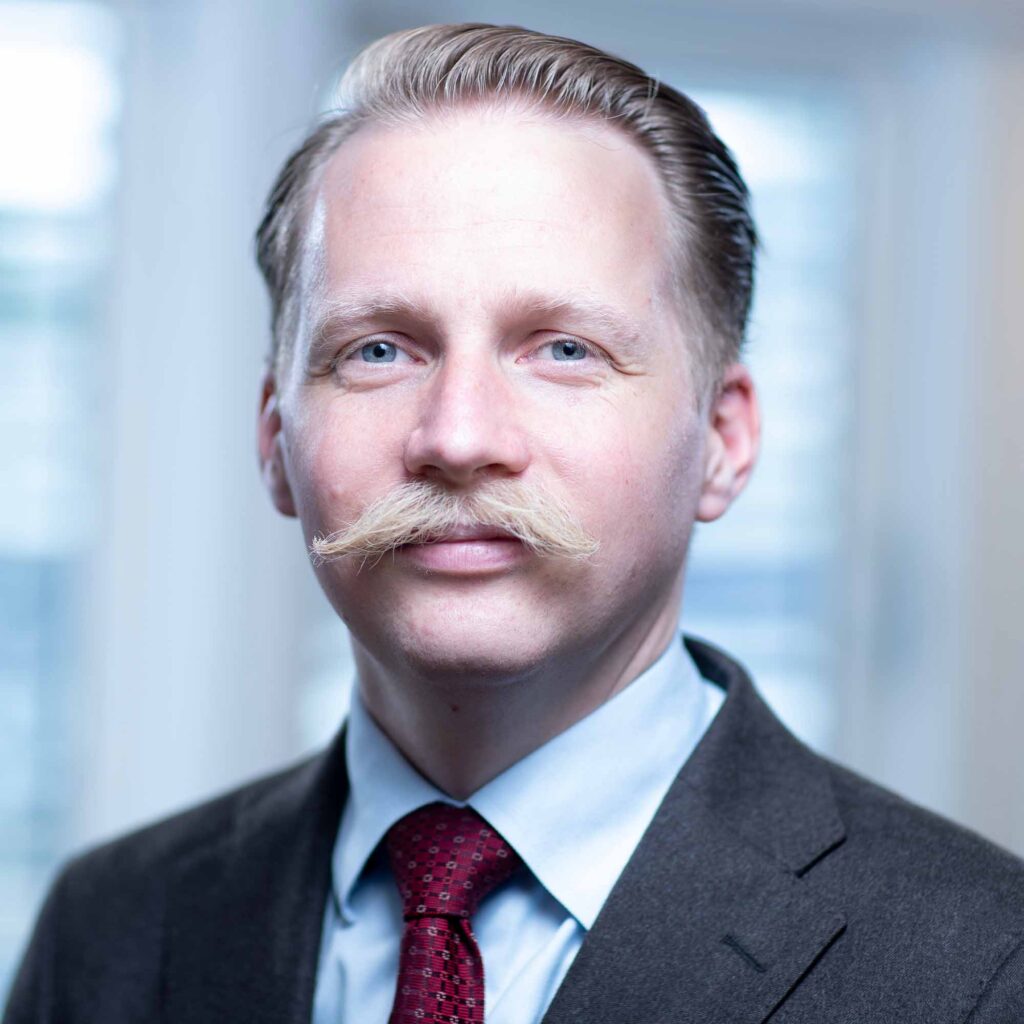 Fredrik
Martinsen
Partner, European Patent Attorney
Ph.D. Applied Physics
Fredrik Martinsen is a European Patent Attorney with experience across a wide range of technical fields including physics, energy, materials and electronics.
Contact information
AWA Norway AS
Visiting address:
Drammensveien 151
Extended profile
Fredrik graduated in 2011 with an M.Sc. in Physics from the Norwegian University of Science and Technology (NTNU) specialising in aluminum alloys. This was followed by a Ph.D. in applied physics directed at the development of solar cells made from silicon optical fibers.
During this period, Fredrik also worked as a Research Assistant within material quality studies on Al-Mg-Si alloys and the development of production techniques and purification methods for silicon microfibers.
After his studies he joined the Institute for Energy Technology (IFE) in Oslo, where he worked on the development and commercialisation of functional nanomaterials for use in smart windows, gaining IP experience as an inventor on several patent applications and the uses of IP in business development.
In 2016, Fredrik received the Dimitris N. Chorafas Foundation Award of the Year – Prize in Physics. The Foundation awards the best doctoral student in the natural sciences.
Practices
IP Strategy
Oppositions
Patents
Industries
Electronics
Materials
Mechanics
Software & IT
Prior experience
Patent Attorney, Bryn Aarflot AS, 2017-2021
Researcher, Institute for Energy Technology (IFE), 2015-2017
Languages
Education
Ph.D. Applied Physics, The Norwegian University of Science and Technology, Trondheim, 2015
M.Sc. Physics, The Norwegian University of Science and Technology, Trondheim, 2011
Authorisations
Memberships