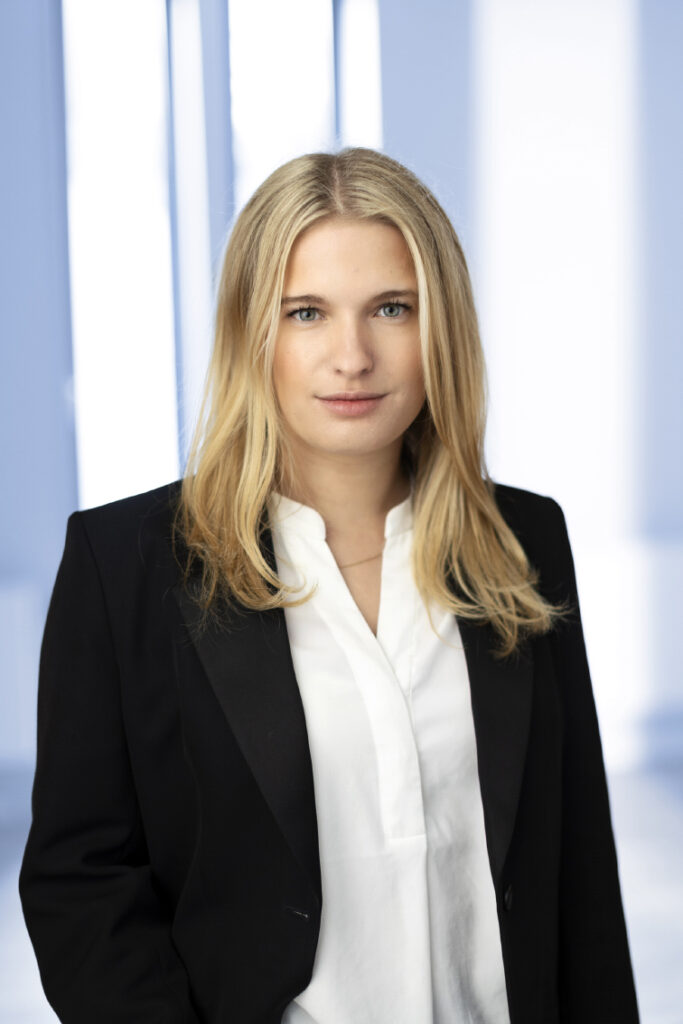 Filippa
Swiech
Attorney at Law
Master of Laws
Filippa Swiech is an Attorney at Law. She specialises in trademark and design law, brand management as well as online infringements and domain names.
Contact information
AWA Sweden AB
Visiting address:
Jakobsbergsgatan 36
Extended profile
Filippa works with clients across a range of industries from start-ups to global corporations, drafting and negotiating IP-related agreements, strategies and internal policies.
Her client base ranges from start-ups to mid-size and global corporations primarily engaged in the consumer goods, business to business and banking sectors.
Prior to joining AWA, Filippa worked as a Consultant at a management consultancy firm, specialised within the remuneration field, handling compliance matters within company law.
Filippa also had an internship at Daniel Wellington within the company's IP and Brand Protection team.
Practices
Agreements
Analyses & searches
Branding
Design
Internet law & domain names
IP Strategy
Licensing
Marketing law
Oppositions
Trademarks
Industries
Biotechnology
Clothing
Cosmetics and hygiene
Fintech
Food & beverage
Life sciences
Marketing
Mechanics
Media & entertainment
Medtech
Software & IT
Telecom
Prior experience
Consultant, Novare Pay Consulting, 2020-2021
Legal Intern, Daniel Wellington
Languages
Education
LL.M (Specialising in Intellectual Property and Competition Law), Stockholm University, 2020
EU Intellecutual Property Law and EU Competition Law, University of Copenhagen, 2019