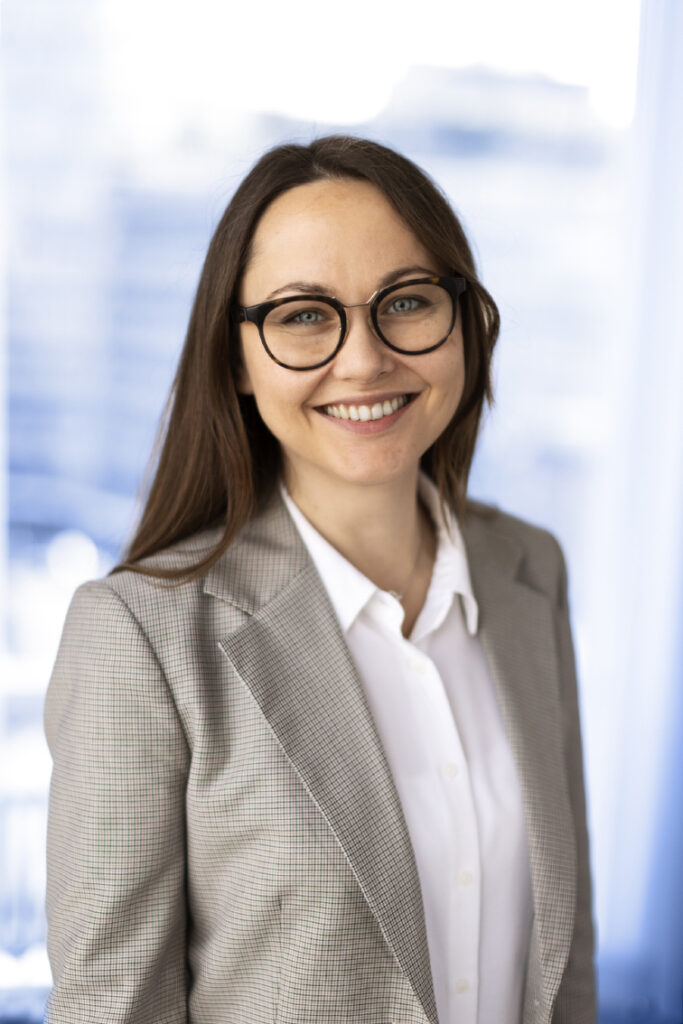 Edit
Szodorai
Associate - Patent
Ph.D. Neuroscience
Edit Szodorai is an Associate at AWA in the Life Science and Chemistry team at the Stockholm office. Edit joined AWA in 2021, and her main areas of expertise are neuroscience, cell and molecular biology, pharmaceuticals and biotech.
Contact information
AWA Sweden AB
Visiting address:
Jakobsbergsgatan 36
Extended profile
Edit supports clients mainly in the area of biological and small molecule pharmaceuticals and formulations thereof, antibodies and protein engineering, vaccine development as well as cell biology and therapy.
She is involved in patentability assessment, drafting and prosecution of patent applications, patent landscape analyses and monitoring, IP strategy, FTO analysis and IP due diligence.
Edit has ten years of research experience in the fields of neuroscience, proteomics, protein science, biochemistry, biophysics, molecular biology and biotech. She obtained her Ph.D. in Neuroscience at the Medical University of Vienna in 2018 and before joining AWA in 2021, she worked as a postdoctoral researcher at the Karolinska Institute.
Practices
Analyses & searches
IP due diligence
IP Strategy
Patents
Prosecution
Industries
Biochemistry/Molecular Biology
Biotechnology
Chemistry
Life sciences
Medtech
Pharma
Prior experience
Postdoctoral Researcher in Molecular Structural Biology, Karolinska Institute, 2018-2021
Doctoral Researcher in Proteomics and Molecular Neurosciences, Medical University of Vienna, 2012-2018
Languages
Education
Ph.D., Neuroscience, Medical University of Vienna, 2018
M.Sc. with Honours, Biology – Spec.: Molecular, Immuno- and Microbiology, Eotvos Lorand University, 2012