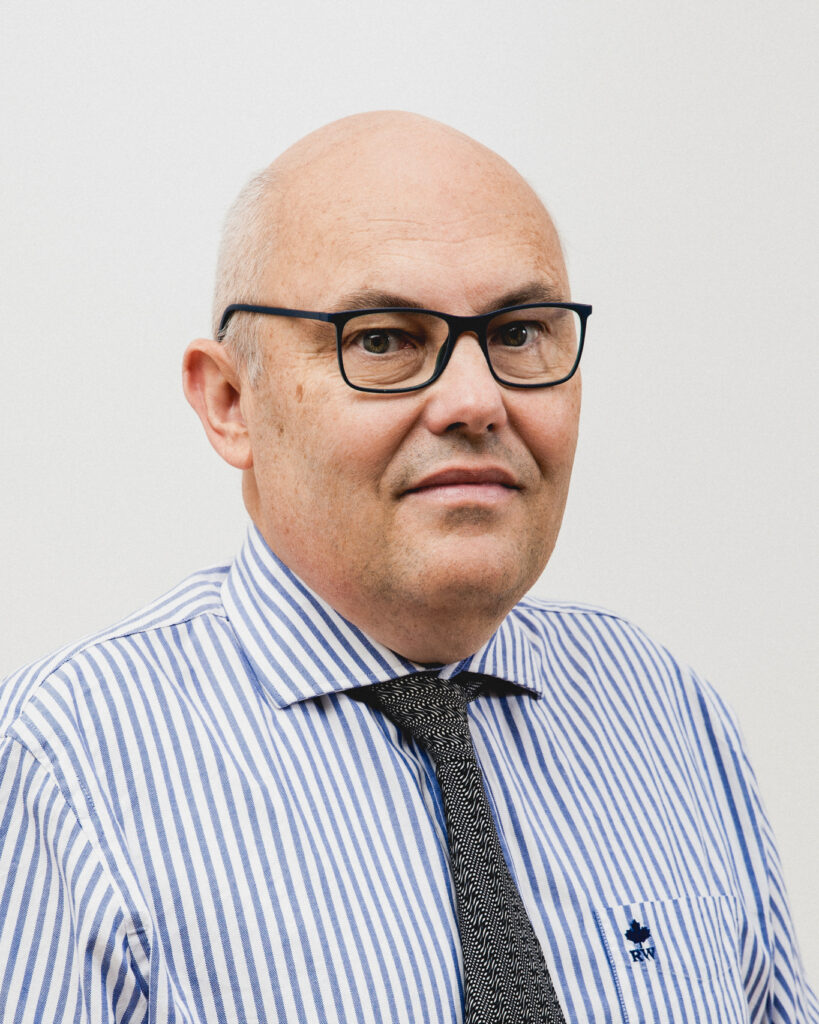 Eric
Van Malderen
Partner, Belgian and Luxembourg Patent Attorney, European and Benelux Trademark and Design Attorney
M.Sc. Molecular Biology
Eric Van Malderen is Partner and a Belgian and Luxembourg Patent Attorney, with extensive experience in intellectual property prosecution. He is also a Benelux and European Trademark and Design Attorney.
Contact information
PRONOVEM Brussels (Part of the AWA Group)
Visiting address:
Tour & Taxis - Royal Depot Box: 216, Havenlaan 86c Avenue du Port
Extended profile
Eric has been working in private practice with intellectual property law for thirty years. He earned his master's degree in Molecular Biology from the Université Libre de Bruxelles. He also obtained the CEIPI Diploma in European Patent Litigation from the University of Strasbourg and a certification in New Technologies Management from the Université Libre de Bruxelles.
He is adept at handling complex patent and trademark cases, having represented clients before national and European patent and trademark offices for three decades.
Eric assists his clients with strategies that defend or attack intellectual property rights, including infringement, nullity actions, unfair competition and compensation claims.
Eric leads and handles all aspects of the Belgian and Luxembourg practices.
Practices
Analyses & searches
IP due diligence
IP Strategy
Litigation
Oppositions
Patents
Plant variety protection
SPCs - Supplementary Protection Certificates
Trade secrets
Utility models
Industries
Biochemistry/Molecular Biology
Biotechnology
Chemistry
Food & beverage
Inorganic chemistry
Medtech
Organic chemistry
Pharma
Languages
French
English
Spanish
Dutch
Education
Gemmologist, Société Belge de Gemmologie of Brussels, 2016
Certificate in New Technologies Management, Université Libre de Bruxelles, 1995
CEIPI Diploma in European Patent Litigation, Université de Strasbourg, 1989
M.Sc. Molecular Biology, Université Libre de Bruxelles, 1988
Authorisations
Belgian Patent Attorney (Authorised)
Benelux Trademark and Design Attorney
European Trademark and Design Attorney
Luxembourg Patent Attorney (Authorised)
Memberships
AIPPI (International Association for the Protection of Intellectual Property)
BMM (Benelux Association for Trademark and Design Law)
CCPIB (Chambre des Conseils en Propriété Industrielle de Belgique)
FCPIL (Fédération des Conseils en Propriété Industrielle au Luxembourg)
FICPI (International Federation of Intellectual Property Attorneys)
LES (Licensing Executives Society)