Evenemang

Seminar: What role does intellectual property play in society?
May 30, 2022 @ 2:00 pm

-

3:00 pm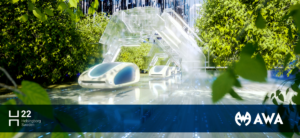 Welcome to Helsingborg. As you explore the H22 City Expo and the smart solutions of the future, be sure to join AWA's seminar on the role of intellectual property in society.
Henrik Aurell and Sofia Kamlund will answer key questions around this exciting topic like:
·      Are patents an obstacle or a requirement for innovation?
·      What would a society without intellectual property look like?
·      Could a patent shorten the braking distance of your car?
·      How can trademarks increase security in everyday life?
Prior knowledge of intellectual property (patents and trademarks) is not required as the duo explains the basics during this accessible and memorable presentation. Please note the seminar will be in Swedish.