Awapatent Launches Asian arm in Beijing and Hong Kong as AWA Asia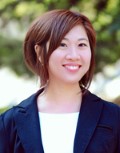 Awapatent's Asian practice, branded AWA Asia will be managed by IP heavyweight Ai-Leen Lim, the former international partner and head of trademark portfolio management of Bird & Bird in Greater China (Beijing and Hong Kong). She will lead our Asian offices as CEO and Principal Counsel for the region.
In Beijing, we have established our own IP consultancy, AWA IP (Beijing) Co., Ltd, which is also a licensed PRC trademark agency that enables us to file and enforce trademarks directly in China before the Trade Mark Office and the administrative authorities. The business scope of our IP consultancy is the widest possible allowed by the Chinese Administration for Industry & Commerce (AIC) for foreign firms. For litigation and patent related work, we will continue working with our trusted network of People's Republic of China (PRC) patent agents and local law firms.
Ai-Leen will be joined by several senior lawyers from Bird & Bird, including Rhonda Tin (Counsel), Lawrence Yeung (Counsel) and Ashley Zhao (Senior Associate), as well as experienced intellectual property portfolio management executives Allen Yip (Senior IP Manager) and Angel Yu (IP Specialist).
Ai-Leen and her team will provide the East-meets-West-approach as the much needed bridge for our Western clients who need help in navigating IP issues in Asia, and for our Asian clients who need IP assistance in Europe. We combine intellectual property law with local business knowledge and we support IP rich companies of all profiles and the world's well-known brand owners in their IP and related regulatory, transactional and dispute resolution needs in Europe and Asia. Our approach on service delivery is business minded, pragmatic and tailored.
The vision for AWA Asia (as the Asian arm of the Awapatent Group), is to be, together with Awapatent in Europe, a leading pan European- Asian IP boutique practice that provides a seamless service with a tier 1 reputation in all aspects of contentious and non-contentious intellectual property work.