Henrik Olsson joins Awapatent to strengthen the strategy offer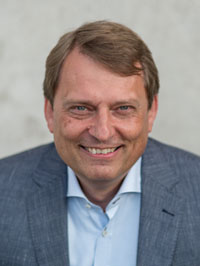 During the last six years Henrik has held the position as Global IP Director in the Volvo Group. Now he will start a completely new business area within Awapatent, specializing on the IP strategy field. The scope of this area will include developing and supporting clients' IP operations by taking a starting point at strategic level, translating it to operational and hands-on IP activities, and assisting clients when performing the IP activities. The goal is a high and visible value of the investments in IP for the client.
"The IP strategy field is something we already work with, and with this drive we will be able to meet the market's needs even better," says Magnus Hallin, CEO at Awapatent.
Henrik Olsson will be placed at Awapatent's Gothenburg office and returns to the firm after a number of years in the industry. In addition to the Volvo Group he has been working at AB SKF as Patent Manager for the Nordic and Indian patent operations and later on Group Manager Intellectual Asset Management.