Ai-Leen Lim, Peter Indahl and Inga-Lill Andersson ranked in WIPR Leaders
We are proud to announce that our IP stars Ai-Leen Lim (AWA Asia), Peter Indahl (Awapatent A/S) and Inga-Lill Andersson (Awapatent) have been selected for the WIPR (World IP Review Report) Leaders Club.
A total of 1700 individuals worldwide have been recognised by their peers as the best and brightest in IP private practice.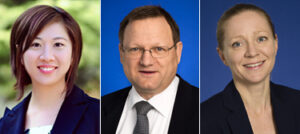 For further information, please visit WIPR.