Experienced attorneys rejoin Awapatent
We are very proud and happy to announce that three experienced attorneys have rejoined Awapatent after some years in other businesses.
Malin Riis, Attorney at Law and Team Manager Legal, and Ann-Charlotte Järvinen, Attorney at Law and Partner, have started at our Stockholm office. Anneli Jönsson, European Patent Attorney and Team Manager Chemistry, has started at our Malmö office.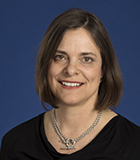 Malin Riis has previously been with Awapatent for eleven years. Between 2008 and now she has been working at Sweden's innovation agency Vinnova, most recently in a position as General Counsel. As General Counsel Malin had a responsibility to ensure a uniform interpretation and application of the laws and regulations within the agency, in particular the State Aid regulations. Malin was also assisting the Ministry of Enterprise and Innovation on issues related to Knowledge Transfer.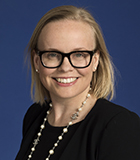 Ann-Charlotte Järvinen has been working as an intellectual property consultant/lawyer for over ten years, and most recently she comes from a position as IP Legal Counsel/Trademark Attorney at Sandvik Intellectual Property AB. Ann-Charlotte has extensive experience of all kinds of issues within trademark, copyright law, design law and marketing law, including prosecution, disputes and litigation, agreements, trademarks and domain name strategies – nationally and internationally.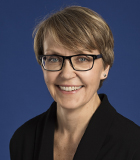 Anneli Jönsson has more than twenty-five years' experience in the field of intellectual property, both as a patent attorney and as a patent examiner. She has now returned to Awapatent after five years as Senior IP Counsel at Baxter International Inc. (Gambro Lundia AB). Anneli has wide experience of patent prosecution, oppositions, disputes and litigation, agreements, licensing, IP strategy within the chemical, pharmaceutical, and medtech field.