Awapatent's corporate responsibility 2018
During 2018 Awapatent will continue supporting three international charity and humanitarian organisations; Team Rynkeby, SOS Children's Villages and Médecins Sans Frontières.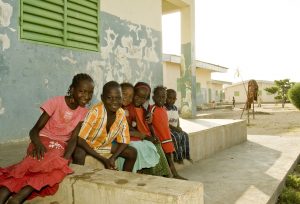 All three of them have values and goals in line with Awapatent's own core values, core purpose and business idea: to show courage, openness and passion, to help building the prosperity of tomorrow, and to encourage R&D and entrepreneurship. We are proud to support to these admirable organisations and hope that both our employees and our clients feel that they are part of this. Please read more about our general view on corporate responsibility.
Team Rynkeby
Awapatent is a gold sponsor of Team Rynkeby, an organisation aiming to raise money for children with critical illnesses in Denmark, Finland, Norway, Sweden, the Faroe Islands and Iceland. They arrange a variety of fund-raising events, the largest being a cycle ride to Paris each summer with 1,900 participants. Started on the initiative of Rynkeby Foods in Denmark in 2002, Team Rynkeby raised just over €8.8 million in 2017.
The cyclists are divided into 48 local teams, and when becoming a sponsor, you choose what team to support. Many of the teams represent the same cities as where Awapatent has its offices. Our ambition is to shift from team to team during the years in order to move our sponsorship closer to each one at Awapatent. So far we have supported Helsingborg, Copenhagen, Stockholm and Jönköping. This year our contribution goes to Team Göteborg.
SOS Children's Villages Since 2012 Awapatent has supported the important work of SOS Children's Villages. Our yearly donation goes to a project in Dassa-Zoumé in Benin, West Africa, where the organisation run a project for families in need. About 225 children are included and they receive education, healthcare, food and psychological support. Their parents benefit from training, advice and microloans to help them start their own businesses. The aim is to help the families to become self-supporting and independent.
Médecins Sans Frontières Awapatent is also a so called "company supporter" of Médecins Sans Frontières, an international, independent, medical humanitarian organisation delivering emergency aid to people affected by armed conflict, epidemics, natural disasters and exclusion from healthcare. They assist people regardless of race, religion, gender or political affiliation.