Mattias Larsson joins AWA as Group CFO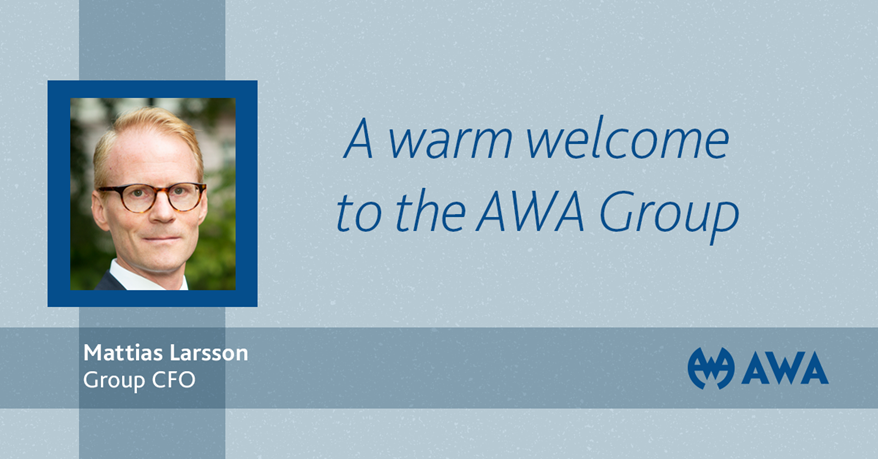 We are pleased to announce that Mattias Larsson joined the AWA Group today as Group CFO. Mattias will report to Group CEO Thor Mosaker and becomes a member of the AWA Management Team.
Mattias brings extensive experience to the role having worked most recently as the CFO at Terranet, a company that develops technology for autonomous vehicles.
Before this position, he was Vice President, Strategy and Finance for Orbital Systems, a clean-tech company working with water recycling technology. He also previously worked at Sony Mobile Communications, where he was responsible for the Strategic Projects function.
Mattias holds a M.Sc. in Electrical Engineering and a B.Sc. in Business and Economics from Lund University.
Mattias started his career in professional services at management consultancy Accenture and now returns to the industry with AWA.