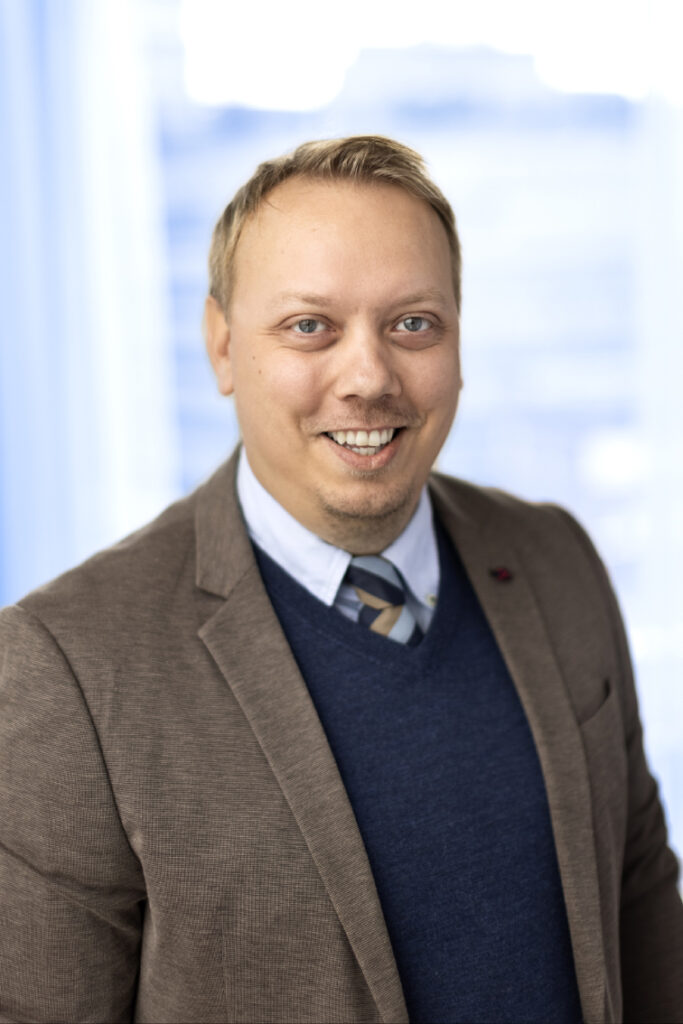 Anders
Isaksson
Partner, LL.M., European Patent and Design Attorney
M.Sc. Electrical Engineering, M.Sc. Biomedical Engineering, Master of Intellectual Property Law and Management (LLM)
Anders Isaksson is a European Patent Attorney and a European Design Attorney. He works mainly within the fields of medical devices, electronics and software. He has particular experience in the areas of MedTech, packaging, sportswear and imaging.
Contact information
AWA Sweden AB
Visiting address:
Ideon Gateway, Molekylvägen 10B 
Extended profile
Anders has worked with all aspects of patent prosecution including national, European, US and Patent Cooperation Treaty (PCT) as well as prosecuted world-wide patent portfolios for single inventors to large companies. Anders also deals with designs and has some experience of trade secrets and other IPR's.
Anders has previous experience as a patent consultant in private practice from his former employments in Sweden and Denmark as well as running his own boutique firm. Anders has also worked as a software and hardware engineer at a startup in Lund as well as a technical consultant.
For a couple of years Anders also worked for one of AWA's clients from the packaging industry at their Lund and Modena sites. He gained extensive experience in patent portfolio management, application drafting and prosecution, patent due diligence work, reviewing IP agreements and infringement analyses.
Anders has a Master of Science degree in Biomedical Engineering as well as in Electrical Engineering. Anders in-house experience combined with his diverse background provides
him with a unique ability to understand a client's commercial need and adapt the intellectual
property needs accordingly.
Practices
Analyses & searches
Design
IP due diligence
IP Strategy
Oppositions
Patents
Trade secrets
Utility models
Industries
Automotive
Clothing
Electronics
Energy
Food & beverage
Manufacturing & process technology
Mechanics
Medtech
Software & IT
Telecom
Prior experience
Partner, European Patent and Design Attorney, Invent Horizon IP, 2018-2020
Patent Counsel, Tetra Pak, 2016-2018
Exchange Attorney, Knobbe Martens, 2015
Patent Attorney, KIPA AB, 2012-2016
Languages
Swedish
English
German
Danish
Norwegian
Education
Master of Intellectual Property Law and Management (LLM), C.E.I.P.I., 2021/2022
M.Sc. Biomedical Engineering, Chalmers University of Technology, 2010
M.Sc. Electrical Engineering, Chalmers University of Technology, 2010
B.Sc. Electrical Engineering, Chalmers University of Technology, 2008
Authorisations
European Patent and Design Attorney
Registered Representative before the Unified Patent Court (UPC)
Memberships
epi (Institute of Professional Representatives before the European Patent Office)
AIPPI (International Association for the Protection of Intellectual Property)
LES (Licensing Executive's Society)