Graduate at AWA Denmark
AWA Denmark, Copenhagen / Aalborg
We are seeking graduate engineers for our 2023 trainee programme. AWA is on the track to become Europe's leading consulting firm within patents and, to achieve this goal, we need you.
A place in our Trainee Programme for engineers gives you the opportunity to acquire the basic strategic and tactical knowledge essential to achieving success as a Patent Attorney.
AWA is ranked among the best workplaces in Denmark by Great Place to Work.
Our vision of you
You are an ambitious graduate engineer or have a similar technical master's degree. You would like to use your technical expertise and are not afraid to learn a new discipline. You are specialised in mechanics, electronics/IT, constructions, chemistry or the like and possess strong academic skills. You have recently graduated or have a few years of experience working as an engineer. You are energetic, analytical, outgoing and communicate easily in speech and writing. You are goal oriented but at the same time value and master collaboration.
Training from day one
You will become a part of a team of 10-15 newly recruited engineers and will have the opportunity to learn from some of the most experienced and respected experts in the business. You will also have the opportunity to help leading Danish and international companies protect their innovation and development.
In the first seven months of your employment, you will follow our unique trainee programme where you will work from our office in Copenhagen or Aalborg and spend time at several of our 18 offices in Denmark, Sweden, Norway, Benelux and Switzerland. Through the programme you will be trained in patent law and counselling and have the opportunity to establish an international network. You will from the start get a mentor.
What happens after the graduate programme?
After the graduate programme you will continue work as a patent attorney in Denmark and with increasing independency provide counselling to our clients. Client contact is an important part of the job. Our clients are some of the most innovative companies that are technologically at the forefront. We have clients in all industries and technology areas.
Later you will be able to become certified as a European Patent Attorney.
Our offices
Our Danish offices are centrally located in Copenhagen and Aalborg. We are seeking Graduates for both offices. Please indicate which office you prefer. You will become part of a talented and goal-oriented team. We have a strong focus on collaboration and take pride in being ranked as the 12th best workplace in Denmark by Great Place to Work.
Application deadline 7 April 2023
Do you want to know more?
To learn more about the graduate programme or the position, please call Lasse Henze at +45 61 46 77 89.
About AWA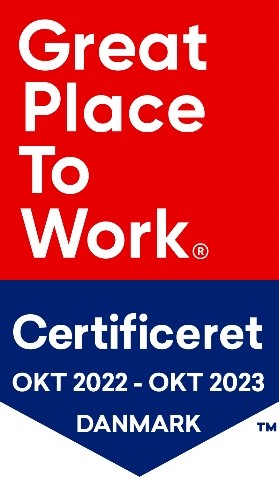 As one of the world's leading consulting firms in patents and intellectual property law, we help our clients create business from their ideas and innovations.
Our clients are innovation-intensive companies and include several of the world's most recognized companies. Our 230 patent consultants and lawyers have considerable expertise in patents, design and trademark protection, marketing law, disputes, contracts and risk analyses. They combine legal and technical expertise with business insight and strive to do their best for each client. We regularly receive national and international awards for our work.
AWA was founded in 1897 and today has over 400 employees in 20+ offices in Belgium, China, Denmark, Hong Kong, Norway, Sweden and Switzerland.