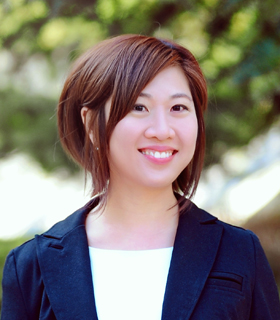 Ai-Leen
Lim
CEO and Principal Counsel AWA Asia
Contact information
Visiting address:
Suite 1411, 14/F Leighton Centre
77 Leighton Road, Causeway Bay
Hong Kong
,
Extended profile
Ai-Leen Lim is the Chief Executive Officer and Principal Counsel of AWA Asia. She heads up the firm's Asia offices, managing its headquarters in Hong Kong and handling all aspects of AWA Asia's IP portfolio management directly before the Intellectual Property Department.
In Beijing, she runs AWA Asia's wholly-owned Chinese IP consultancy, AWA IP (Beijing) Co, Ltd. As a locally licensed trademark agency and IP consultancy, AWA Asia files and enforces trademarks in China directly before the Trademark Office and administrative authorities. This is the widest range of services allowed for foreign players in the Chinese market.
Ms Lim advises clients on IP portfolio management in China, HK and internationally, with a special focus on brand management and social media matters. She is experienced in contentious and non-contentious trademark, design and patent registration, protection and enforcement matters and IP transactions, as well as advertising, consumer law and related regulatory issues in conjunction with market entry and product promotion, particularly in China.
Her practice also covers advising on copyright, domain names, data protection, competition law and Internet law. On contentious matters, Ms Lim assists clients on infringement actions, oppositions, invalidations and cancellation actions.
Her client base ranges from IP rich fast growing companies to Fortune 500 clients in relation to their IP protection and management issues, as well as commercial transactions involving IP assets (including IP audits, licensing, franchising and due diligence).
She is admitted in Singapore and is also qualified in the UK and HK.
Since 2002, she has been consistently ranked as a leading IP lawyer in China and Hong Kong and has received the following recent accolades:
World Trademark Review's WTR1000 2018 places Ai-Leen in the highest, gold banding, for China, Foreign Firms – Individual Ranking "North American, European and Australasian companies clamour for "stellar lawyer", CEO and principal counsel Ai-Leen Lim, who garners some of the best feedback among those featured in the WTR 1000 China chapter. 'She doesn't sugar-coat anything, which helps you accurately determine how much risk is involved in a particular course of action and she is a flexible problem solver whose client service is unparalleled.
'"Chambers Asia-Pacific 2018 Individual Rankings for China, Intellectual Property (International Firms) Band 2 "Beijing-based Ai-Leen Lim of AWA Asia Limited is highlighted by one peer as "a very capable branding lawyer," while a client says she is "extremely responsive and knowledgeable." She focuses on portfolio management, including trade mark and patent registration and enforcement, and is well versed at advising on IP issues in the context of social media.
"Trademark Star – China by Managing IP for the fourth consecutive year in 2017.
Managing IP Top 250 Women in IP 2017 – Ai-Leen listed as one of eight leading female IP practitioners in private practice in China.
Who's Who Legal 2017 selected Ai-Leen as being among the world's leading trademark lawyers.
World Intellectual Property – WIPR Leader 2017 "Lim is a leading international IP lawyer in Greater China, specialising in strategic IP portfolio management
Practices
Copyright
Design
Internet law & domain names
IP due diligence
IP Strategy
IP Transactions
Marketing law
Trademarks
Industries
Automotive
Building & construction
Cleantech & Sustainability
Electronics
Food & beverage
Life sciences
Materials technology & nanotech
Media & entertainment
Medtech
Pharma
Software & IT
Telecom
Prior experience
Partner, Bird & Bird (2008 – 2015) Head of trademark portfolio management in Greater China (Beijing and Hong Kong)
Head of IP, Resident Partner (Hong Kong) & Chief Representative (Beijing), Colin Ng & Partners (2002 – 2008)
Associate, Stephenson Harwood
Assistant Registrar of Trademarks and Patents, Registry of Trademarks and Patents (Singapore)
Languages
English
Chinese (Mandarin, Cantonese)
Education
LLB (Hons), Law from National University of Singapore